Tips to Following Up After an Event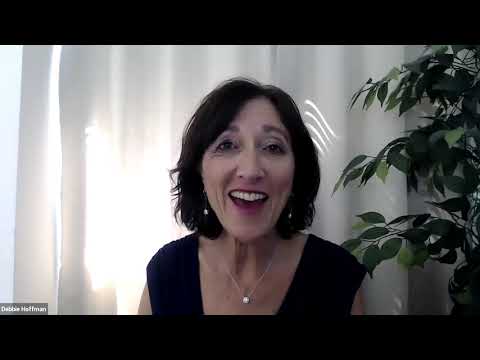 Last week on my follow-up Friday tip, I talked about how to prepare for online networking. Things that you can do to prepare and get the most out of the event. If you haven't listened to that, you can go into my power up your follow-up Facebook community. Ask to join. Just answer a few quick questions, and you'll see the post from last Friday. So I want to reenforce a couple of things I talked about. 
Set Time on Your Calendar 
One was to set a time in your calendar. Every time you schedule a networking event or a workshop or a seminar, any event, you're going to schedule time in your calendar for a few days afterward, block out time to follow up with people who you met there.
If it's a two three-day event, you want to schedule a time for the next three to four days. If it's just a two, two and a half-hour networking event, it's OK to plan a couple of days, maybe 30 minutes to an hour. It's essential to follow up with those people within 24 to 48 hours after meeting them.
How to Prioritize Them
The way you want to prioritize is by the interested people, who leaned in and were interested in what you have to offer for themselves, follow up with them first. And then next follow up with the people with who you could collaborate with. Maybe they could be a potential power partner or JV partner. Those are the people you want to prioritize following up with first. 
Utilize a CRM
My action step for you this week. If you don't have a CRM yet, a customer relationship management system, you have to get one. It is impossible to grow your business and scale it with Excel spreadsheets, day planners, or notebooks filled with people's contact information. A CRM will change your life. I have a resources tab on my website at powerupyourfollowup.com/resources. And I have vetted some very simple affordable ones, some medium-tier ones, and some super more expensive, more complicated/advanced ones. But you need to have one, I want you to make it your goal to get a CRM this week. Schedule it! 
Keep in mind that it's going to take a few hours to get this started, so set aside time to listen to the tutorials or offer customer support through chat, email or phone, and contact support. Then add one person at a time. Whoever you met at the most recent event, and then call them – don't email – call them. I'm an old fashion girl. And I recommend you call them first. Then follow up with a text and or email. I'm finding people will respond to texts most of the time. 99% of the time, I'm getting responses back from texting, and then I'll send an email; if it's late at night or early in the morning, some people will respond that way. 
So that's what I want you to do this week. Your action steps, your mission, if you choose to accept it, is to get a CRM this week. Go to my resources tab. Get the CRM, enter one person at a time, call them. If you don't reach them, leave a message, and then set a reminder in the CRM that will pop up. Or some of them will send you an email or a text to remind you when the next time to follow up with people is that way. With a CRM, no one's going to slip through the cracks.
My clients who use CRMs consistently say that they're following up with people longer. They're not giving up so soon, and guess what? They're getting more clients and building deeper relationships with them and their potential and their power partners and JV partners. 
Ask Me Your Questions
So if you want coaching support, come every week, you can ask questions, and I will answer during the Facebook live. I'm also dedicating two hours on June 29th at 12:00 PM, Pacific from noon to two for a free coaching call From Overwhelmed To Consistent Clients And Income. And you can come with any question you have about follow-up or sales or your business, and you will get laser coaching support from me. 
Normally, I don't do this outside of my coaching programs, but I'm doing it a couple of times a year. And the last time we did it in March, I people loved it! They received so much value, and it was terrific for everybody. 
I will be going live every Friday at 10:00 AM Pacific. So put it in your calendar and come ask questions, get support, and get a tip that you can implement that week right away. 
See you next week on follow-up Friday. 
Bye for now.