How To Network Less And Make More Money
Are you going from networking event to event and not seeing any results? So many entrepreneurs I talk to are spending a lot of time networking, but they're not getting enough new clients to justify their efforts. Well, there's a way to network, and then there's a way to network!
Listen to this short video to find out my secret to building relationships and connecting with people on a deeper level.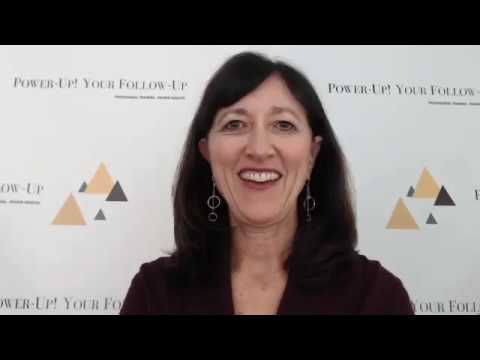 Today I'm going to be sharing a key tip from my overall follow-up success system about how to network more effectively. What I hear from so many people is that they're going from networking event to event,  and yet they feel like they're wasting their time, energy, and resources and not getting the clients that they want. Well, it's probably because they're not networking effectively.
There's a way to network that actually gets the results that you're looking for and a way to network that doesn't get you very good results. My number one cardinal rule for networking is that you don't want to go to a networking event to sell. You don't want to go with an agenda. Of course, we all want more clients, but when you go from a place of service and to see how you can help the person that you're speaking with, it's going to create a deeper connection and trust and they're going to want to help you.
People are sick and tired of going to networking events because they say everyone's trying to sell them their stuff. We want clients, of course, but if you go to see how you can help and support others and not even talk about what you do, you'll be amazed at what comes back.
Take Your Business To The Next Level
If you're you're not happy with where your business is and you're looking to take it to the next level, I invite you to sign up for a Complimentary "Convert More Prospects Into Clients" Breakthrough Session."
During our session we will explore where you're looking to go with your business, where you are now and what roadblocks are getting in the way of you creating your dream business. If it's a good fit, we will discuss how I can support you moving forward. Please only sign up for the session if you are serious about your business and you are looking for a coach to support you.