Creating Powerful Client Testimonials
It's so important to always be prepared to share a clear, concise and compelling client testimonial that you can pull out of your hip pocket at any moment. People love to hear the stories. Make it a minute or less. Watch this video to learn more.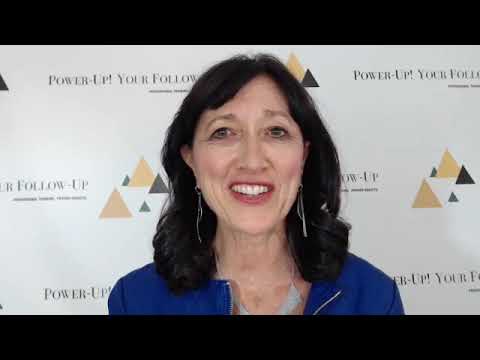 What I want to talk about today is creating a compelling, concise testimonial from one of your clients or several of your clients. People remember the stories more than they remember the facts and information you give them.
When you're preparing testimonials, pick your favorite clients, the ones you got the best results working with you. And you want to make it super short, like a minute, and share where they were before working with you…what their struggles were, what their pain was, and how long they were dealing with that issue. After they worked with you for a certain period of time, what results and benefits did they see? How did their life change? What's their experience of life now?
Share testimonials at every point in your conversations with potential clients. If you keep them short, you can share 2 or 3 of them even. It gives proof and validation that people that work with you are getting great results.
To take it to the next step, you can even offer to introduce that client to them over the phone and have a three-way conversation on a conference call. That's a really powerful thing to do.
Take Your Business To The Next Level
If you're you're not happy with where your business is and you're looking to take it to the next level, I invite you to sign up for a Complimentary "Convert More Prospects Into Clients" Breakthrough Session."
During our session we will explore where you're looking to go with your business, where you are now and what roadblocks are getting in the way of you creating your dream business. If it's a good fit, we will discuss how I can support you moving forward. Please only sign up for the session if you are serious about your business and you are looking for a coach to support you.